Hypnosis Northern Ireland with Alan Gilchrist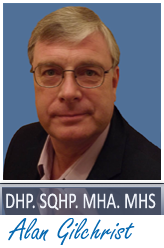 Why are you on this website? Maybe it's because you need help with some of the following:
Nicotine Addiction,

Weight Control Issues,

Low Self-Esteem,

Stress,

Phobias,

Panic Attacks,

Poor Motivation,

Insomnia?
If your answer was yes to any of the above then you are definitely on the correct website! Maybe you've heard of Fast Track Hypnosis from your friends or the media, or thanks to the joys of the World Wide Web, you've stumbled across this webpage. Either way, if your life is being hindered by any of those issues mentioned above, then you should thank your friends and the search engine!
Why?
Because Fast Track Hypnosis is an exclusive and extraordinary treatment. It's a method that I myself created and which no other can copy.
Through the combination of traditional hypnotherapy and specialized technology, I've created a technique, which has changed the lives of over 55,000 people . The mind is an incredible tool and contains a wealth of power.
Fast Track Hypnosis garners that power and retrains the mind, ultimately changing the way you lead your life! Fast Track Hypnosis is unique to my clinics and if you live in Northern Ireland, then the technique and myself are here and ready to help you.
Alan Gilchrist
For almost 30  years, I've been known as Ulster's Top Hypnotherapist and for all of those years; my main base has been at the Belfast Hypnotherapy Centre. As such I'm the longest-practicing and most experienced hypnotherapist in Northern Ireland. During that time, I've opened clinics all around Northern Ireland.
I've become particularly popular within local press for my Stop Smoking , Weight Control and Gastric Band Hypnosis sessions , which occurs within thirty minutes. And yes, you read that correctly! You can free yourself from the smoking bug or on the way to losing weight within half an hour and all without the so-called, expensive Stop Smoking aids or withdrawal symptoms!
Clients can and do leave my practice free from their addiction and already on their way to leading a healthier and happier life!


For confidentiality reasons, I can't divulge my list of clients. But among the list have been various World Champions from sports, actors, international authors, singers, musicians, TV and Radio personalities as well as members of the medical profession!
Even the rich, famous suffer with problems! Be it poor concentration, a lack of focus, detrimental self-confidence issues or an inability to relax, Fast Track Hypnosis has helped them, and helped them attain even more success! My techniques have been well- reported within the local and national press and you may have also seen some of my articles in magazines and newspapers, discussing the efficacy of Hypnotherapy.
Perhaps, like one of the many thousands Fast Track Hypnosis has helped, you're ready to take that next step. You're tired of all the baggage that comes from a phobia. Perhaps you're about to make an important speech in front of a convention or you're dreading your honeymoon, because of your fear of flying.
Fast Track Hypnosis can help, because it searches for the root cause of your problem and then, trains you to help yourself. You are in charge of your own life. Not your addiction or your phobia and by visiting this site, you've admitted it.
Feel free to look around and read some of the testimonials posted from genuine, happy clients. You could shortly be one of them.
Dear Alan, just a short note to say thank you very much for all your help. When I first visited you I thought I was beyond help. My thoughts were so negative and I had lost interest in everything around me. Well I must tell you that after my first session I definitely noticed an improvement. After my next few sessions the change in my anxiety state was really amazing. My thoughts are now more positive . I am more confident and totally relaxed. I can honestly say that I have made a full recovery and back to my old self again, which is great. Hypnotherapy really worked for me." Many thanks again, Sylvia

Alan also has Hypnosis Centres throughout Northern Ireland in: Ballymena, Coleraine and Omagh